Gavin Williams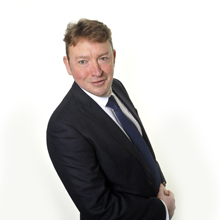 Founder/Director
Gavin is a professional Commercial/Operations Manager with over 15 years of successfully defining and developing business strategies to improve shareholders returns whilst delivering all elements of commercial and operations plans to support change. With a wide breadth of experience working in large multi nationals to owning and developing own Aerospace Company before taking to the market, operating in positions from Managing to Operations Director and head a number of MBI's.
Sector Experience
Aerospace
Paper
Print
Food Manufacturing
Engineering
Project Management
Machine Design and Cost Down
Factory Builds
Business Moves
Global Machinery Sourcing
Areas of Expertise
Defining Business Strategy
Securing Funding
Heading MBI's
Operations Improvement/Cost Reduction
Financial Planning
Project Management
Developing Sales and Setting Commercial Goals
Project management in all areas of manufacturing
Global sourcing and Networking
Strategic alliances and outsourcing
Qualifications/Memberships
BSc (Mechanical Engineering), Glyndwr University 1993
HNC (Mechanical and Electrical Engineering), Wrexham Newi Technical Collage 1991
ONC (Mechanical and Electrical Engineering), Wrexham Newi Technical Collage 1989
Full Member of the Chartered Institute of Engineering and Technology (CEng MIET)
Member of Financial Times Non- Exec Directors Club
Member of Xenos Wales Business Angel Network
Fellow Associates
Global Sourcing
Global Sourcing is no longer the preserve of the multinational companies who already have experience of trading across international sectors, but is now firmly fixed in the business plan of many small, medium and large UK based manufacturing companies across all markets.
Many companies have identified that global sourcing provides considerable opportunity for acquiring manufacturing capacity at lower rates, for both technical and commodity products and to source that next stage of capital equipment required to grow the business.
Sourcing on an international level provides cost savings and benefits that enable your company to maximising an advantage over competitors who are not embracing global sourcing. Basically, those who use global sourcing successfully are stronger, leaner and fitter than those who do not, giving the business a competitive advantage.
It is important to realise, however, that international sourcing like many other business functions, is a complex and specialist field that often requires an in-depth yet broad knowledge of many issues that affect the success.
Many companies enter into global sourcing without fully appreciating the impact this will have on time and other precious resources; dealing with issues such as vendor identification, selection and management, regulations, differences in business culture, price negotiations, quality control, political and economic volatility, freight arrangements and supply chain management, customs clearance and duty management, intellectual property laws and protection, progress reporting and managing internal expectations.
Burntwood's team have over 50 years experience combined in the manufacturing engineering business helping all sizes of company deal with the issues of sourcing abroad will throw at them. With boots on the ground at senior a level in China and India, backed by a network across many other international theatres we specialise in sourcing engineered products from anywhere in the world and across all sectors. Our success is driven by local knowledge.
Environmental, Health and Safety
Environmental, Health and Safety is the core within all manufacturing businesses and a partnership with our team guarantees expert consultation with EH&S professionals who have the ability to listen to your needs and who will resolve your Environmental, Health and Safety issues in a cost efficient way ensuring your company is compliant within your chosen sector.
Our hands on straight talking dedicated professionals possess extensive experience in all industrial areas including risk management, liability cost estimating, safety management systems, regulatory compliance and auditing. Our support and technical experience, knowledge, skills and expertise will mentor your business, board of directors and management to meet not only legal demands on the business but to achieve the highest standards in your sector through simple processes on a step by step approach.
IT Sector
Our aim is to deliver the benefits of a fulltime IT department but at a rate were we are referred to as that of a part-time IT Manager. Our experts act as a 'one stop shop' for all your IT solutions, cradle to grave from specification to 24/7 support allowing you to focus on what you do well knowing your systems won't cost a fortune or let you down as the business grows.
Our technical manager and his team are dedicated to supporting both small and medium sized businesses with IT Support and IT Consultancy. With over 10 years' experience they take pride in offering a personalised level of service which we feel cannot be matched by any in the market.
Our experts have both excellent advisory and technical skills and will advise you in plain English without all the technical jargon! Just straight talking cost effective support allowing you to aligning and optimising your IT investments with your business processes stage by stage as you grow. Each client is treated uniquely, we work with them to get a good understanding of their Business IT needs and priorities which then enables us to deliver a truly bespoke service.