Business Planning
We provide business plan services for the larger SMEs and corporate start-ups that are seeking to develop a comprehensive strategy and business plan, to support fund-raising, growth and internal management. Our team undertake assignments in both the UK and abroad, working alongside board directors and management teams to deliver integrated professional business plans.
We take responsibility for writing your business plan from start to finish, fully involving the management team in the process every step of the way. This will typically involve regular meetings with the board of directors or executive management team to facilite the development of strategy, collaboration with key stakeholder groups, integration of comment, feedback and analysis.
Once a plan is in place and complete, our team will work with the board and executive management team to measure performance against identified objectives, conducting periodic strategic reviews to ensure you meet those goals.
Mentoring and Non Executive placement on Board
We aim to encourage SME owner/directors to become more effective in their roles and to achieve greater performance from their businesses. It is a low cost solution compared to revamping the management team and with your own experienced Non-Executive Director on hand, proves to be considerably more flexible and cost effective.
Firstly, we set up Objectives
The key objectives are set to support all areas of your business and benchmark improvement to ensure performance of the company and the management team.
BUILDING PERSONAL CONFIDENCE
A key part of this is helping you to develop into a more effective and confident business leader in the areas outside your comfort zone. By being able to discuss issues in detail, better quality decisions will inevitably follow, with the added benefit of a Non Exec to sound your ideas.
GROWTH STRATEGY
Without a clear plan, many businesses simply drift along from year to year. Setting a clear growth strategy for your business will drive long term profitability and financial strength. This process can also include ultimate exit planning, where appropriate.
PERFORMANCE MEASUREMENT
What 'is' good or bad performance? - Without clear benchmarks to define success, it is impossible to say. Properly formatted management accounts, budgets, rolling forecasts, and KPI's all need to be put in place and regularly reviewed. Our team or Non Exec will help you put all this in place.
CRISIS MANAGEMENT
Unfortunately, most businesses face problems on a regular basis. Having an independent view and impartial advice can be of great help - key to the support we can deliver, guiding your business back on track.
Funding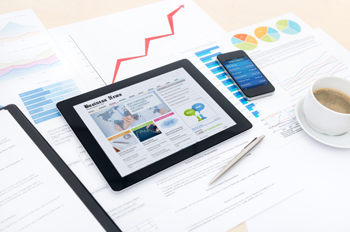 Assistance in fundraising, whether through banks or a series of Business Angel investment rounds is all about been prepared. It's a myth that banks don't lend and there's no route to growth, the key is understanding what you want to achieve and going to the market with a well prepared plan and detailed financial.
Our team can help with Business Angel funding, including valuing the business, working out how much to raise, introduction to several networks, funders/banks and coaching in how to pitch/present or complete the process on your behalf.